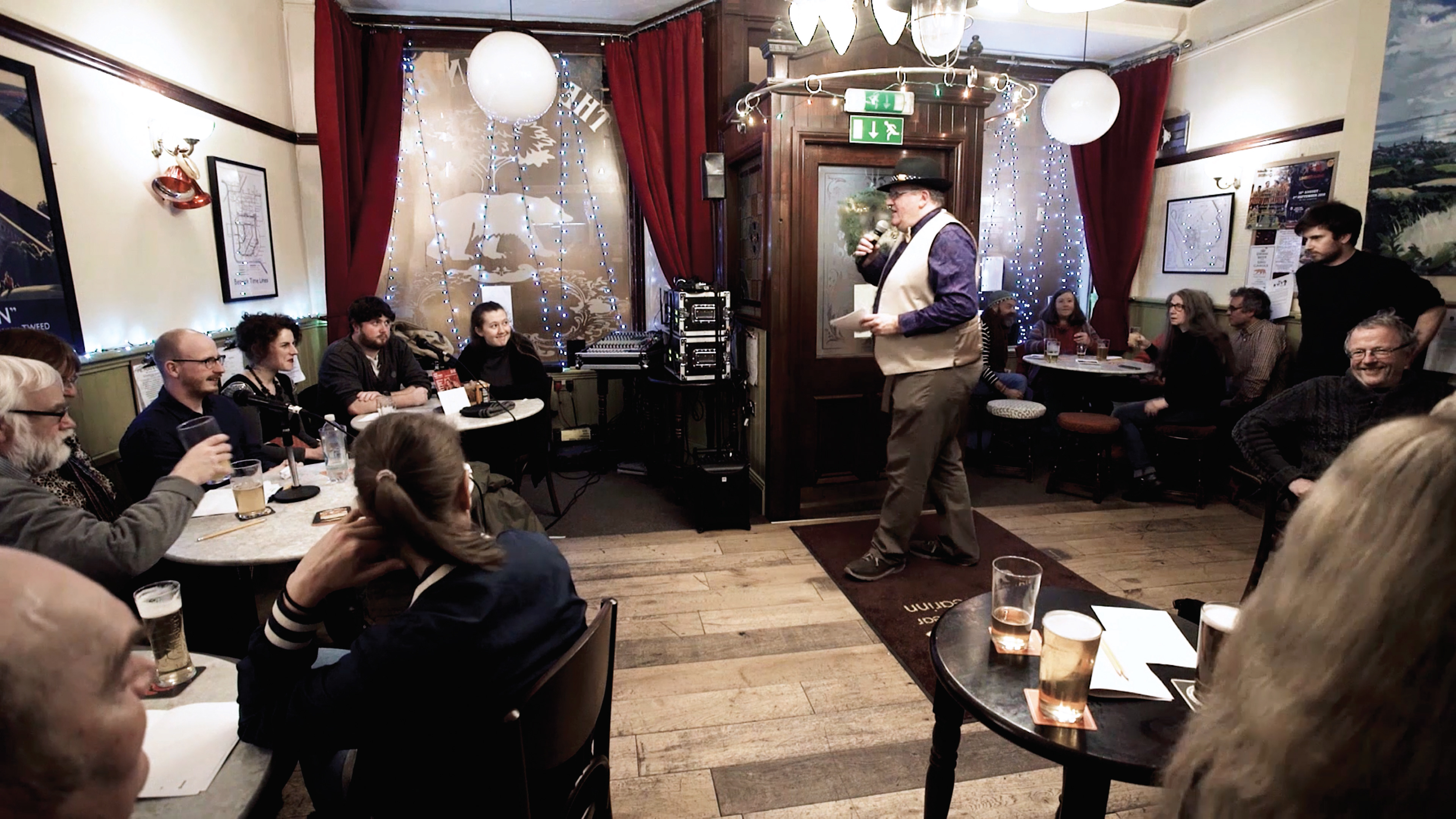 B-U-T, Berwick-upon-Tweed's ultimate quiz, explores local knowledge through questions and answers pre-set by residents, in a bid to draw out alternative histories of this Northumbrian region.
Hosted by historian Jim Herbert at the Berwick Brown Bear pub- a vibrant social enterprise- teams from the community, along with our panel of local celebrities, were put to the challenge of the rural provinces!
This included transposing Northumbrian dialect, naming the pub a local darts champion played for, and where the window depicting a rising sun is! Our champion was a one-man team, beating larger groups with his expert local knowledge, and winning a luxury Christmas hamper.